A little slice of heaven in Havice Valley, PA, this venue boasts of gorgeous mountain scenery, in a quiet rural setting.
45 Rustic Mountain Drive, Milroy, PA 17063
https://www.rayvernonestate.com/
Bell Mountain Estates is a year round wedding venue. They offer the farm house which sleeps 15. Great for rehearsal dinner, one last girls night, getting ready, etc. You can have both ceremony and wedding at this beautiful estate.
25 Sweitzer Ln. Lewistown PA 17044
Deep in the heart of Central Pennsylvania, this restored barn and farmhouse setting will take your breath away!
6362 Tippling House Lane, Huntingdon, PA 16652
Brookmere Winery & Vineyard Inn
Brides choose to host their special occasion at our vineyard pavilion located among our sprawling vineyards. Event's of all kinds are hosted in our renovated 1866 barn. We also host travelers from across the country in the Vineyard Inn for a comfortable and relaxing stay.
5369 State Route 655, Belleville, PA 17004
Stone Ridge Acres lays on a beautiful ridge in the heart of Pennsylvania. Their goal is to provide a venue with a country style, as the land surrounding is still being farmed, but have the elegant appeal that anyone would admire. Check out their newly built, venue!
32184 Route 35 N, McAlisterville, PA 17049
717-649-6926
We are beyond excited that you are considering the Juniata Valley Winery as your wedding venue! Owning two separate event spaces, we have options to fit any vision you may have for your big day. Sweet and simple, elegant and classic, charming and intimate, rustic and chic- whatever you are picturing, our staff is eager to assist you!
717-320-2560
Mifflin, PA 17058
Step across the threshold of time and experience one of Juniata County's most beloved homes.
Encompassing over one-hundred and twenty years of history, Annsfield Estate is one of Juniata County's most recognizable homes and known by locals as "The Mansion."
717-247-8610
26599 Route 35 N, Mifflintown, PA 17059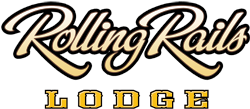 Rolling Rails Lodge is one of the newest event centers to the central Pennsylvania region. The lodge offers both a stunning and secluded mountainside setting along with the convenience of being just minutes from State College. This 5,400 sq. ft. all log building sits on 180 acres nestled within beautiful Skytop Mountain. The unique venue can host different styles of events, providing that wow factor with its grand staircase and cathedral ceilings. Our massive outdoor covered patio space provides the perfect setting for outdoor ceremonies or events with its breathtaking views of the surrounding hillsides. The newly added chapel site now allows for couples to have three options to use! Rolling Rails also offers additional guest lodging right on site at the nearby Delaney House.
814-360-8308
Custard Lane, Port Matilda, PA
The Historic Barn @ Cooke Tavern